3rd Party Data Audience
What is 1rd Party Data Audience?
First-party data is the information you collect directly from your audience or customers.
It includes:
Data from behaviors, actions or interests demonstrated across your website(s) or app(s)
Data you have in your CRM
Subscription data
Social data
It can also include non-online information such as completed surveys, customer feedback and other customer information stored in your CRM database. First party data comes straight from your audience and customers, and it is generally thought of as the most valuable. Not only is it the most valuable, but also it's available to you at no cost, making it cost-effective.
1st Party Data Usage At Eskimi
Here at Eskimi you can monetize your 1st party data. Keep in mind that Eskimi DSP allows only Device IDs as first party data. 
1. Click on Tools ( left side of your dashboard) 

2. Select Audiences and then click Add Audience (right top corner of the screen)

3.Create your audiences name.
4. When the new window pops up, fill in the necessary information and choose the type of audience (User IDs list) :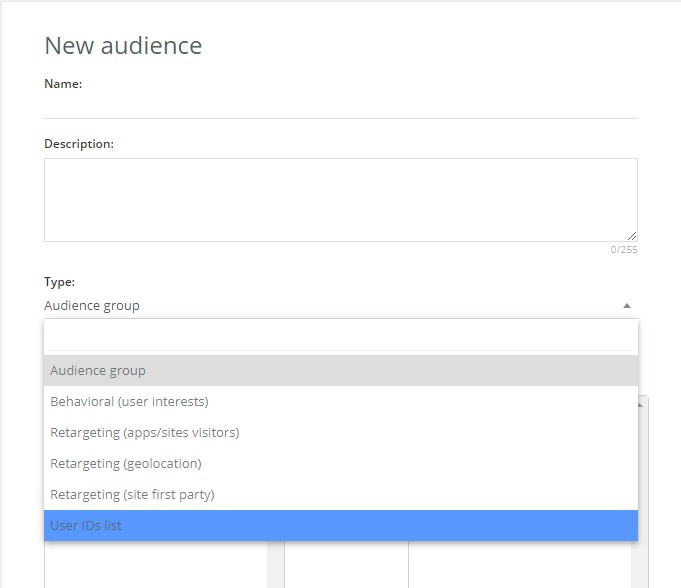 5. Select a CSV file that you want to upload and click 'Save'. You can find your created audience under 'First Party' tag.