DMP Behavioral (User Interests) Audience
1. Click on Tools ( left side of your dashboard) 

2. Select Audiences and then click Add Audience (right top corner of the screen)

3. When the new window pops up, choose the type of audience (Behavioral) :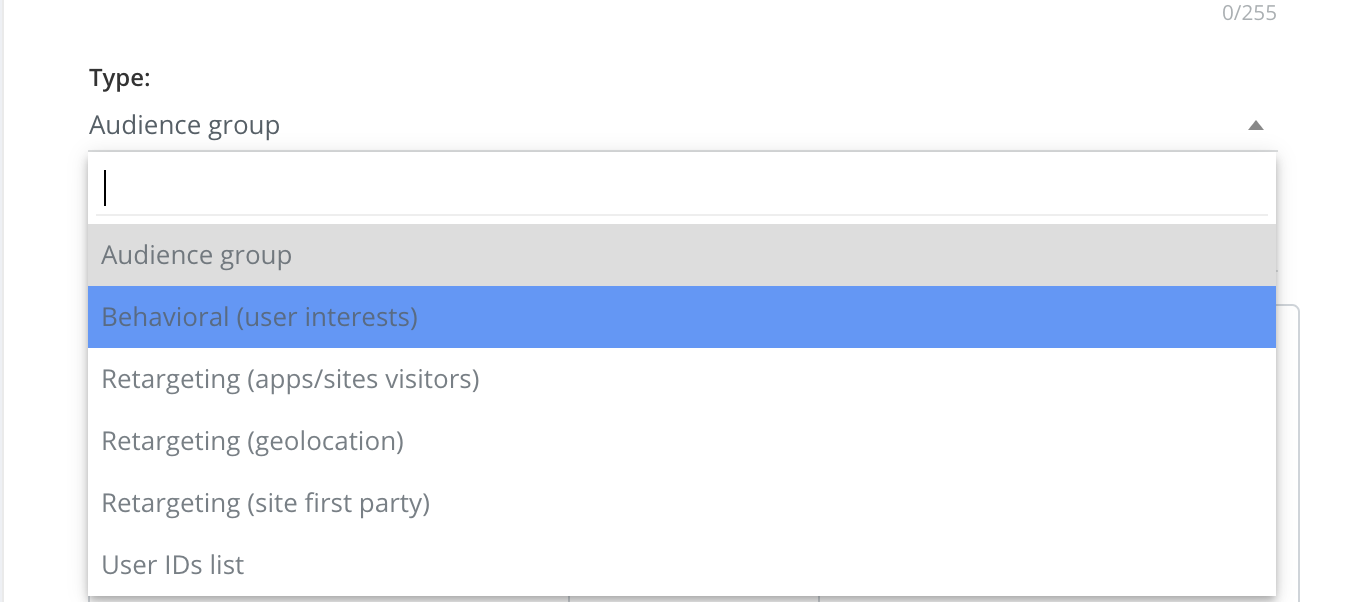 4. Select the Country from the dropdown.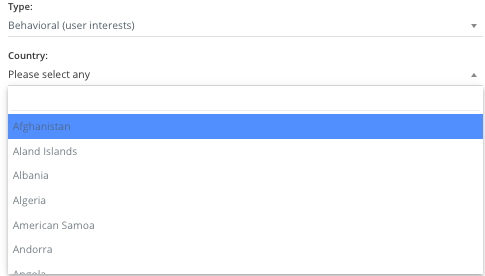 5. Below you see a wide range of categories and subcategories of different interests- choose the ones you wish to target ( you can also search for a particular audience).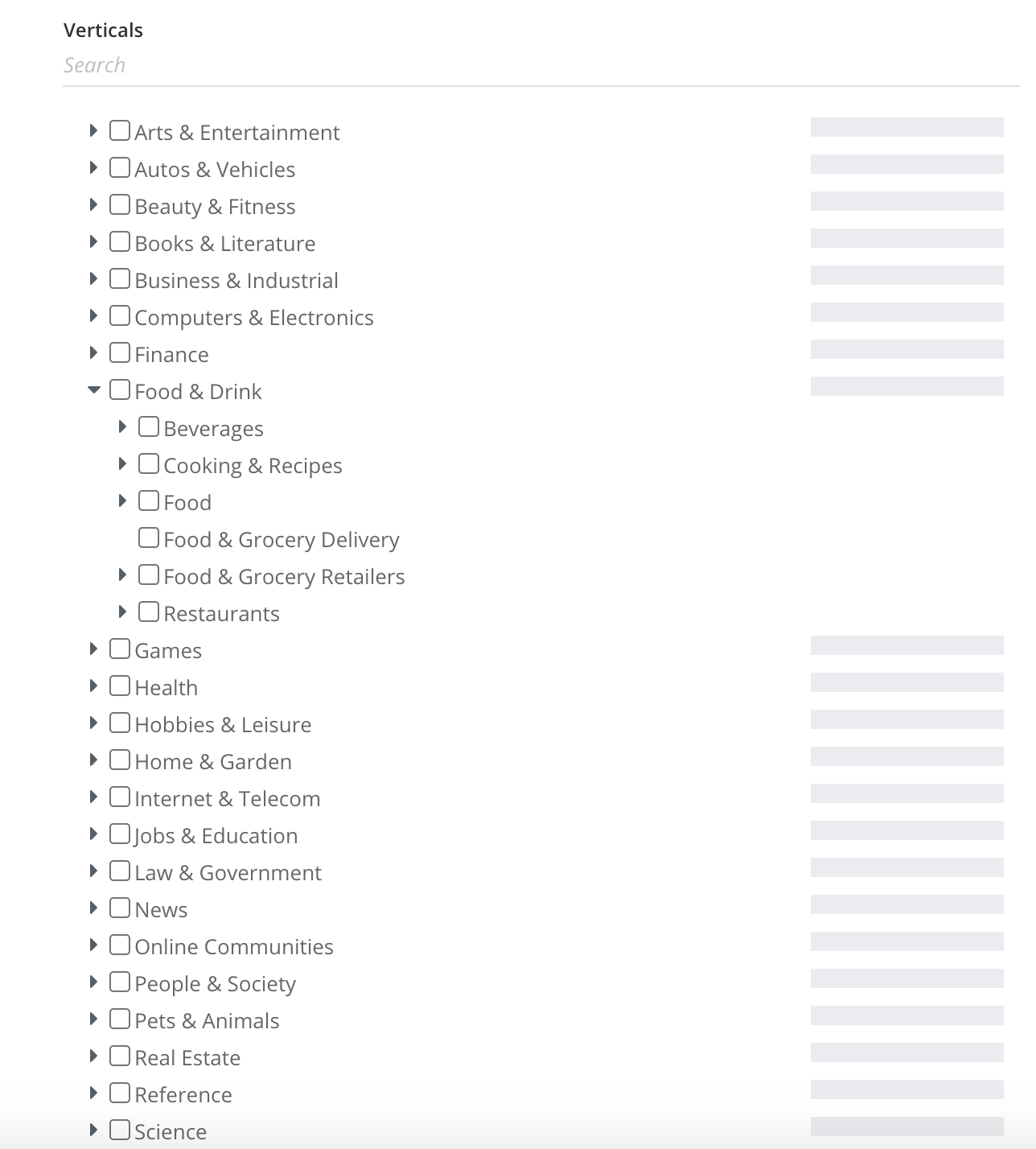 6. Hit "Save" and your created audience will be saved in the list under DMP audience groups. After the audience is updated by the system, you will see the audience pool gathered and you can select this audience for your campaign from the campaign setting UI.