Automated IAS pixel
Eskimi is a close partner with IAS. This is why Eskimi moves forward to add ability to add IAS CM pixel automatically. 
How does it work?
During campaign approval process clients should select Add IAS CM pixel under Custom impression tracking widget. After selecting this functionality IAS pixel will be added automatically. Currently, the solution works for Banner and IBV creative types.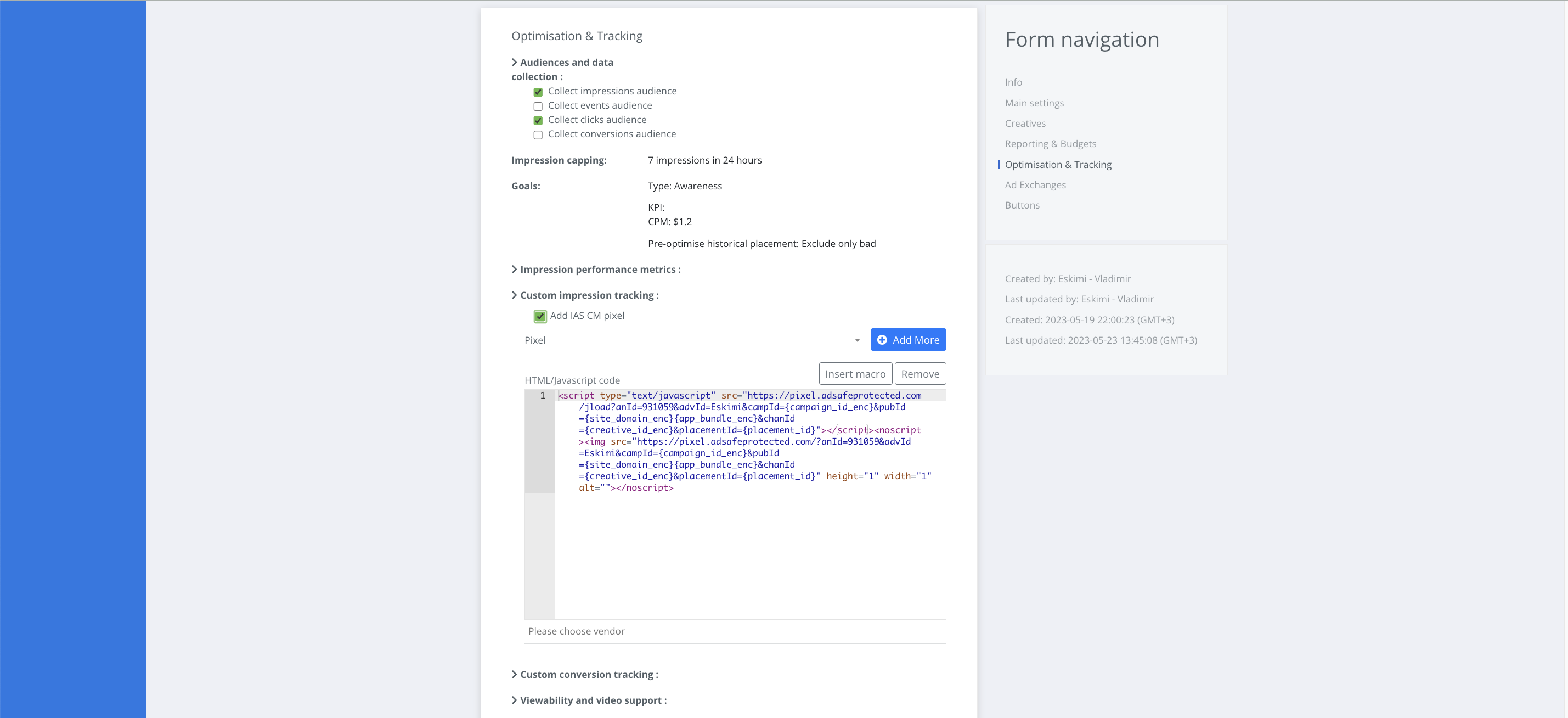 Benefits
Functionality reduces human errors when copy pasting the IAS pixel. While additionally saves time of customers that want to use IAS pixel for their advertising.