Banners, IBV, Rich Media
CM Pixel: 
<noscript class="MOAT-eskimidisplay201939956547?moatClientLevel1={campaign_id}&amp;moatClientLevel2={site_id}&amp;moatClientLevel3={creative_title}&amp;moatClientLevel4={creative_size}"></noscript>
<script src="https://z.moatads.com/eskimidisplay201939956547/moatad.js#moatClientLevel1={campaign_id}&moatClientLevel2={site_id}&moatClientLevel3={creative_title}&moatClientLevel4={creative_size}" type="text/javascript"></script>
Keep in mind that the pixel never changes and it it universal. It has to be implemented as impression tracker as HTML/Javasript code. The final example below: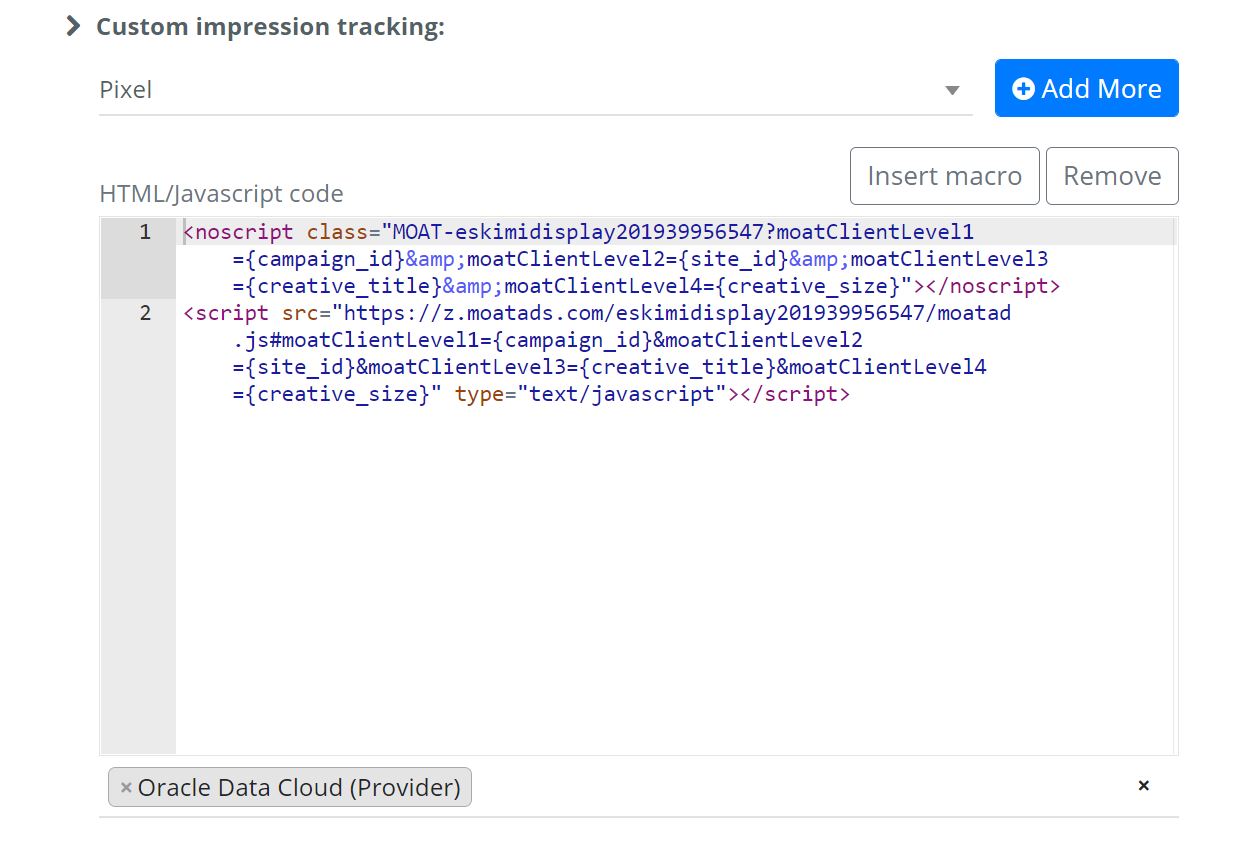 This means that the CM Pixel will fire with ad serving. The data will be transferred to MOAT dashboard. 
Optimization Tips:
1) Export the data from MOAT dashboard. Create whitelists/blacklists of publishers, creatives.
2) If you know that the client is using MOAT trackers you can add our MOAT CM Pixel with clients pixels so you won't need to ask the client reporting and you will be able to optimize the campaign independently with the report data from our MOAT dashboard. 
3) You can use MOAT & IAS CM pixels together under one campaign.
4) You can use MOAT CM pixel even if client is using IAS Firewall solution. 
5) Add the CM pixel to campaigns where you know that by the end of the campaign you will need to do an in-depth report.